Ooooh, look at this fancy bathroom! I've been slowly building Caleb's mansion in a 3D program so this bathroom is 100% referenced from the model I've been working on, this room Annie entered is a room mainly to wash your hands, look at yourself in the mirror and then there are 2 doors that lead to 2 different rooms which have a bathroom and shower :p I REALLY didn't want to draw a toilet haha
So, in case you don't follow me on twitter, I've been working on a ton of new art products and merch!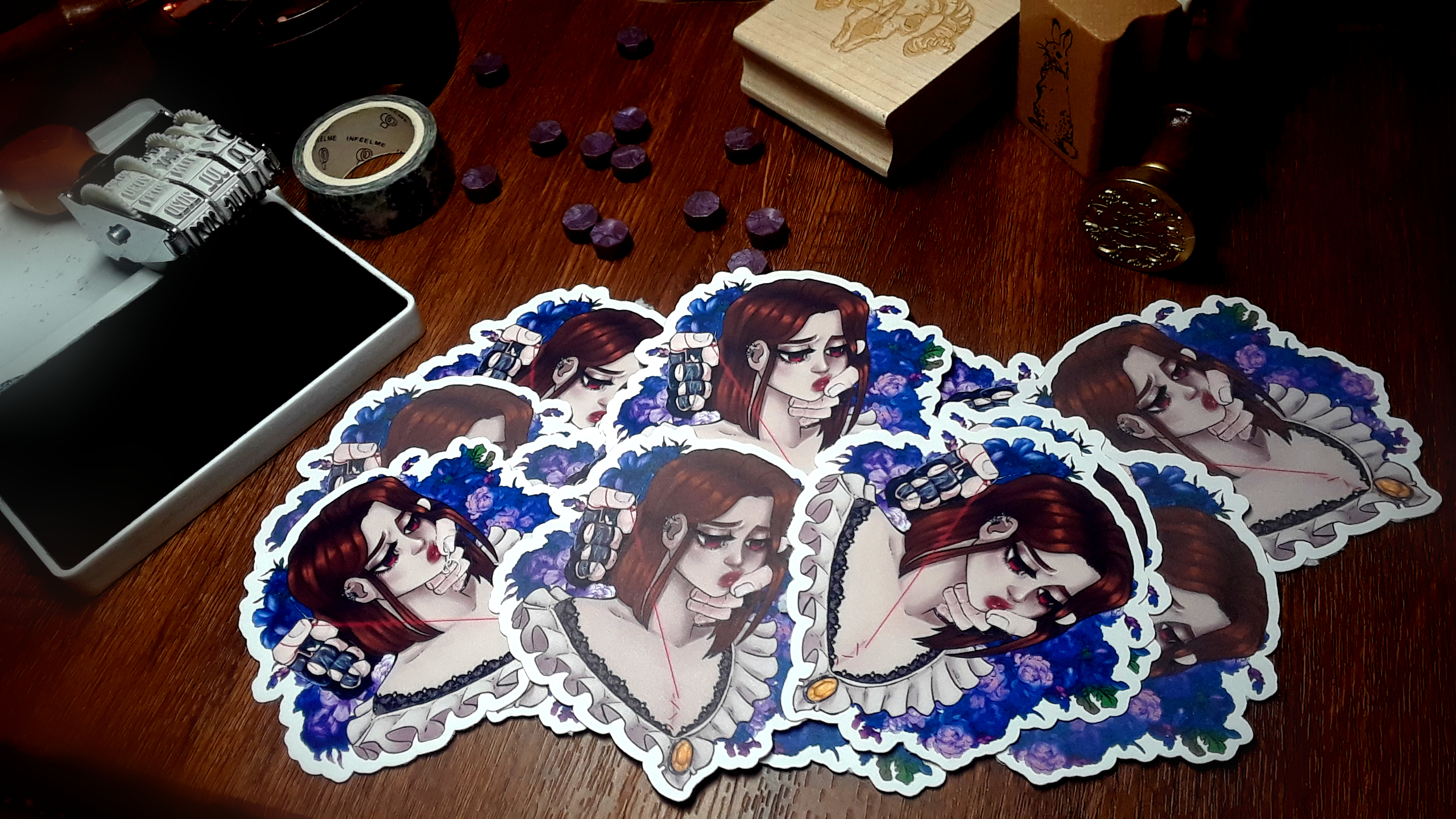 also WE GOT SOME FAN ART!!

this fanart was done by PIT_FACE!! Click here for her socials!

Also, once again, I haven't touched the sidebar, BUT If you would kindly vote for SCORNED on TWC that would be AMAZING!