OH OH whatcha looking at Hel?? WHAT HAS CAUGHT YOUR ATTENTION???
If you're not in the discord for Scorned well YOU SHOULD BE. Because we have a spoiler and theory chat and we discussed what she was looking at as well as her dream in the previous page. There's a little button for you to join, where Chibi Annie is asking for you to join the dark side 🙂
I don't honestly have much to discuss for this page but here's some art that I made yesterday!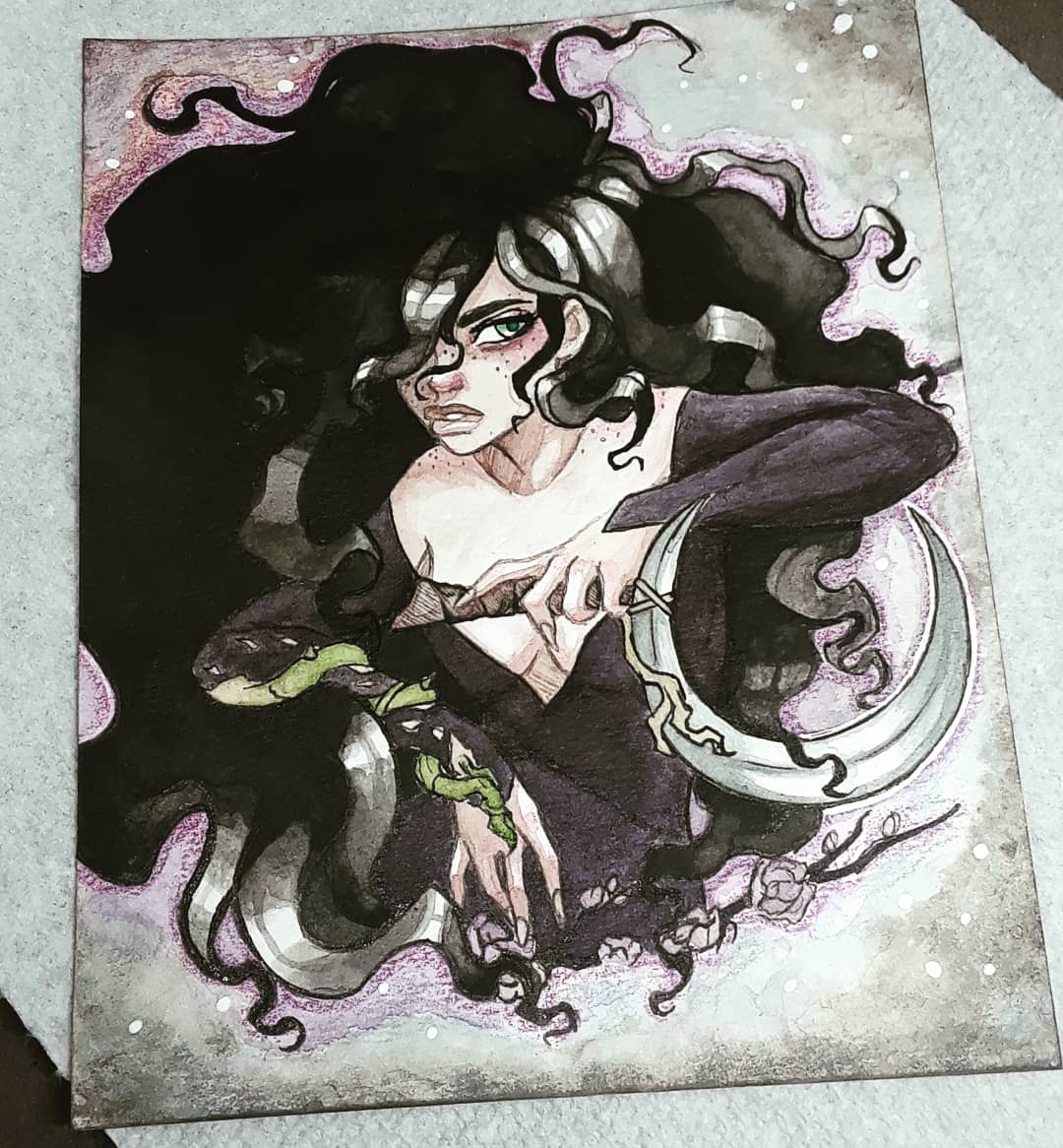 I really like how this piece came out and I plan to do a set of some sort with my Scorned girls, I'm currently working on a Muirne piece. I'm thinking about also making this an option for commissions too but I would definitely need to practice and figure out the pricing for this. Is this something anyone would be interested in for commissions? HRM.
PS. I hope you all have a wonderful Thanksgiving, Turkey Day, Thursday, whatever you want tomorrow to be <3 🙂
Vote for Scorned on TOPWEBCOMICS: http://topwebcomics.com/vote/25918