A simple start, but we all love Annie here, right? Also I am so proud of that food. One of my art goals is to create decent looking food, or at least something that looks potentially edible :'D
Oh I got a new printer today, I hope I can start making stickers again, maybe next week I'll get to it? We'll see. I have quite a bit to do! I have to flat some pages for Mal, I have the anthology and of course my two comics, Hel's Ferrywomen and Scarred Eden :p but I would love to get back into making my own merch again. And speaking of merch, I made some chibis of the main cast of HF!
I adore my girls and I think they look really good! I made these so they can be like button/badges! They'll be made from maple wood and I so hope they arrive before Halloween because I think they would be awesome for a lovely Halloween sale :] speaking of all these main girls, I actually updated their the bios of some and changed their pictures over in the character page!
ALSO, before I end this post, I GOT FAN ART OF HEL FROM SHAOZ!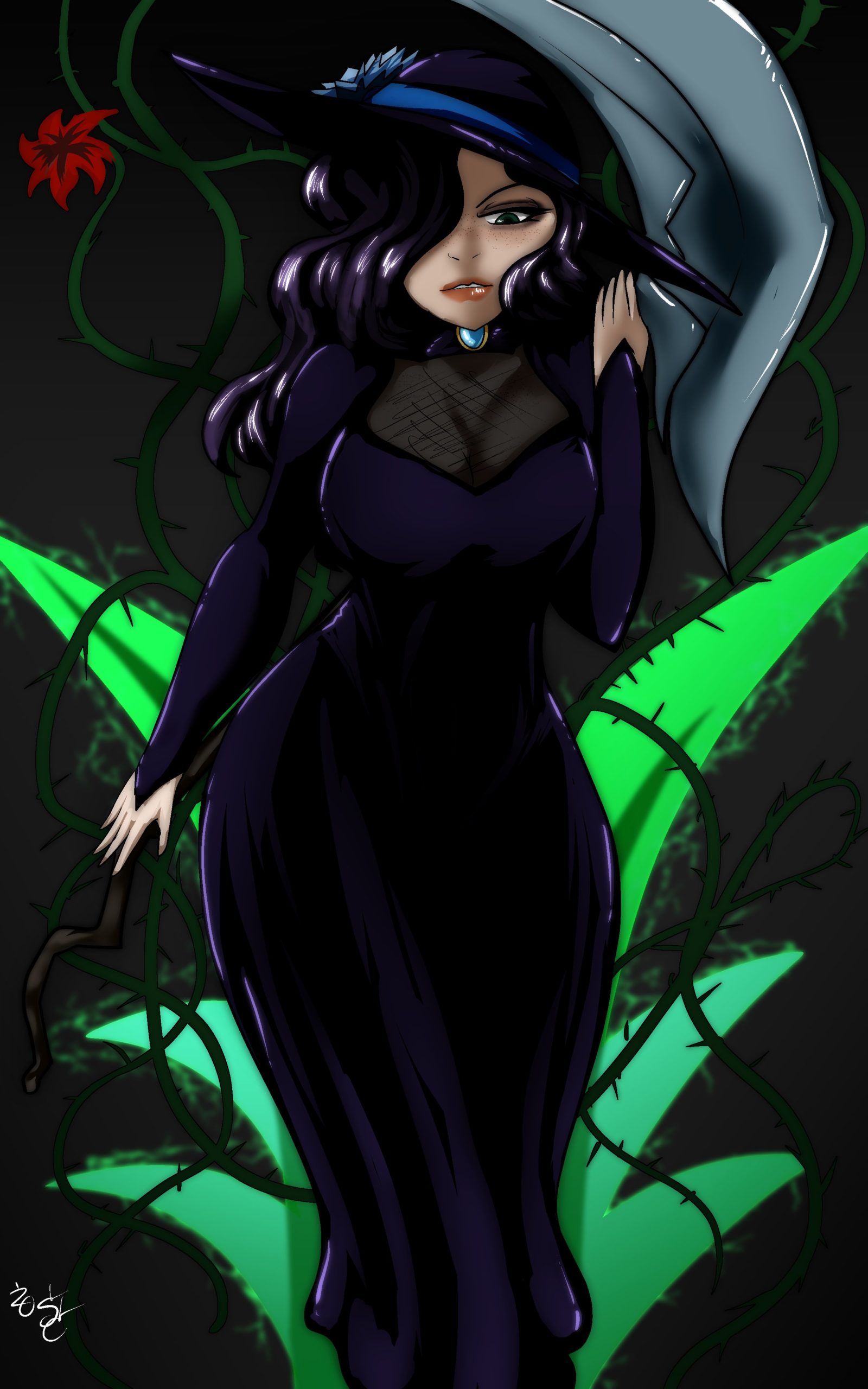 I love it! Hel looks amazing! Thank you so much, Shaoz!!
And if you wanna vote for Hel's Ferrywomen on TopWebcomics that would be pretty sweet!!
Have a beautiful week! I'll see you Thursday 😉